Sex Tape Derby: The Magic Continues
Rapper and would-be actress
Eve
is the latest celebrity madder 'n hell to discover that sometimes it just doesn't pay to set up a video camera and then jump in front of it and get dirtier than a Waffle House kitchen. That's right. Eve has joined the ranks of celebrity ingenues who have discovered that many unsavory types can't resist posting sex videos up on the Internet.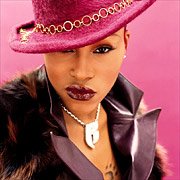 FemaleFirst reports that the video, shot in November of 1999, features Eve and an ex-boyfriend using a sex toy.
"A spokesperson for the star said: 'This is a personal tape that was made years ago with her boyfriend of over two years. The fact that a private moment is being made public is a violation, and we would hope that people would respect her privacy as they would their own. Legal action has been taken to have it removed immediately."
Sadly, another celeb has lost her innocence.